news
contact us
Contact us at info@transformingpowerfund.org or sign up for more information about TPF resources, grant opportunities, and programming below.
jobs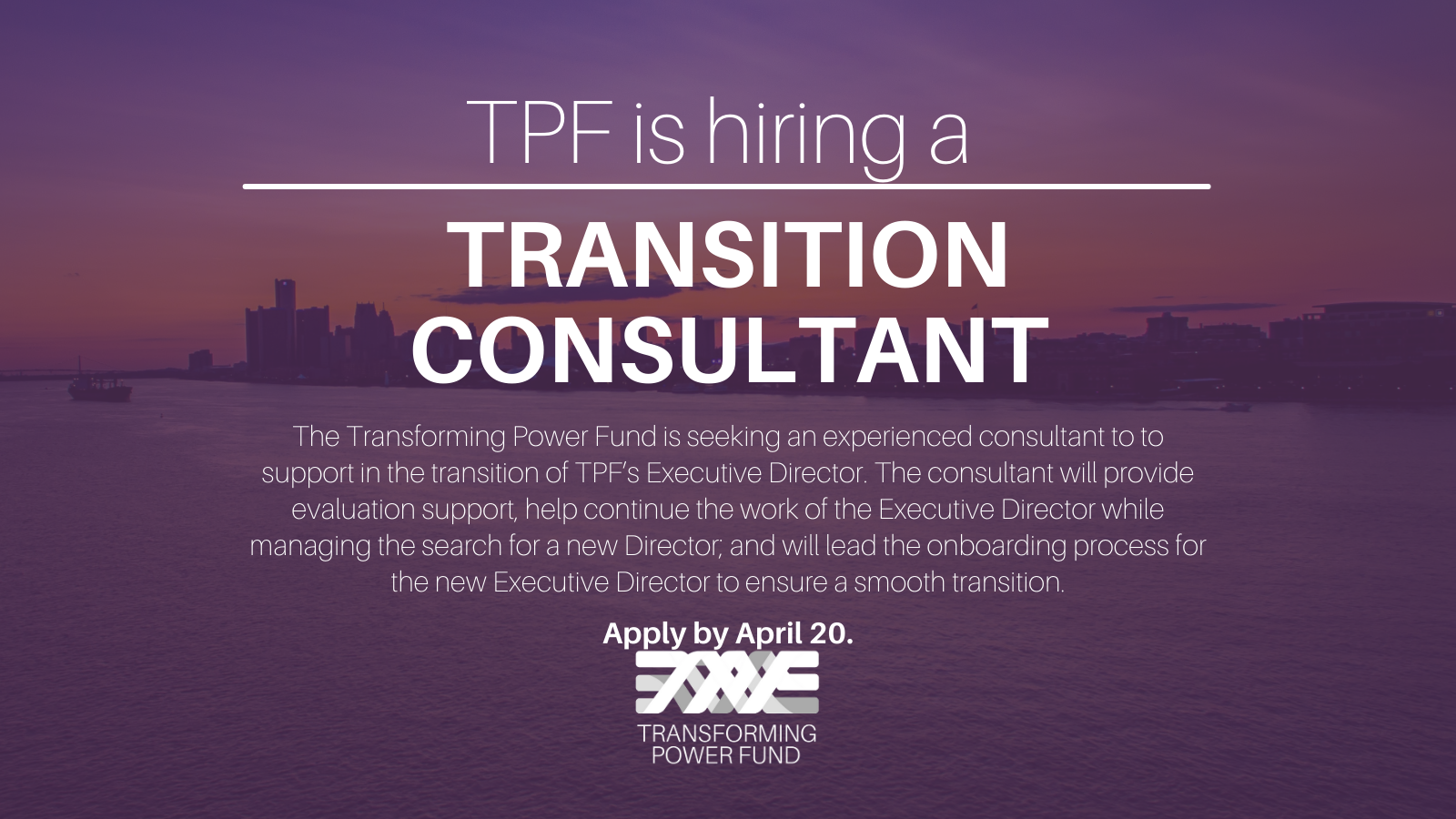 The Transforming Power Fund is seeking out a Transition Consultant, learn more by downloading the Request for Proposals. The deadline for RFP submissions is April 20, 2021. Thank you!
Signup for our newsletter
Stay up to date on TPF's programs, events, and grant opportunities by joining our email list!