The Transforming Power Fund seeks two dynamic leaders to work together in shared leadership to build upon the great work of the board and previous leadership, while co-creating, animating and advancing work that realizes it's vision and mission and aligning and stewarding organizational resources, policies, structures, processes, principles and accountability practices towards that end.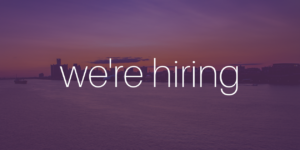 Co-Executive Director, Operations & Giving
The Co-Executive Director, Operations and Giving will provide senior oversight over the resourcing of Detroit communities through giving, engaging local communities in defining ways that resources can move, raising funds from foundations to move those resources, overseeing training, networking and relationship building opportunities among grantees and building and managing local partnerships.
Co-Executive Director, External Relations
The Co-Executive Director, External Relations will push the needle of transformative change in Detroit, carrying the message of Transforming Power Fund beyond Detroit, advancing the work of transformation in philanthropy within local and regional grantmaking communities, building and managing state and local partnerships and building relationships with people of wealth to support TPF's work.
Applications due Wednesday, November 24.