August 12th 2020
The Transforming Power Fund in partnership with Detroit Disability Power is hosting a two-part training series on Disability Justice, September 14 and 28 from 10 to 11:30am.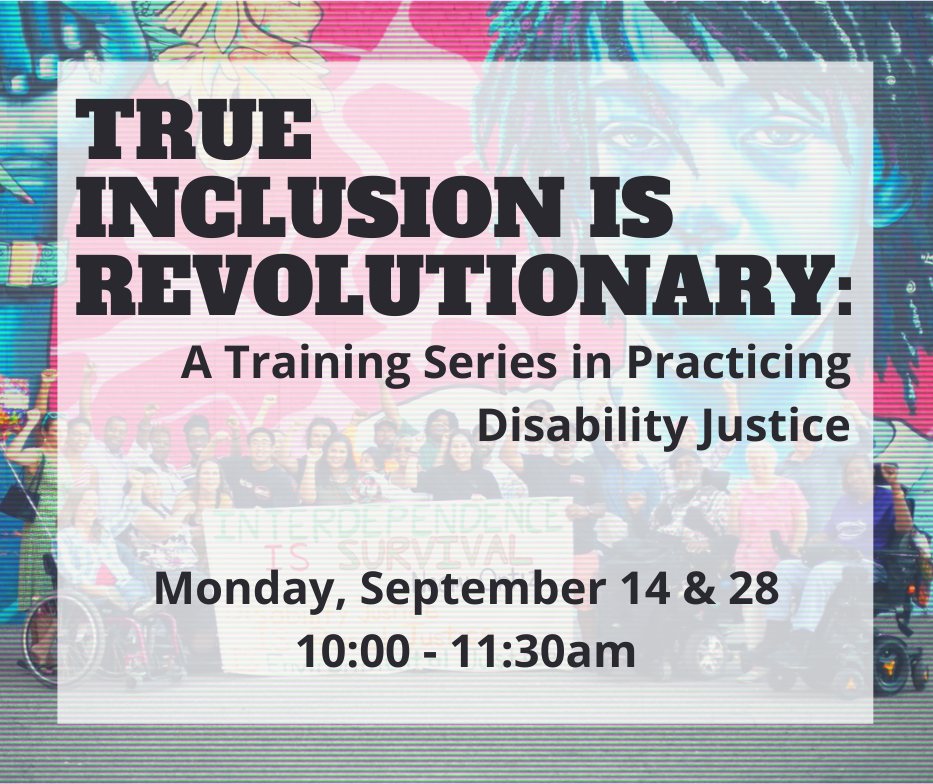 We invite you participate and learn, practice, and explore how the principles of Disability Justice apply to you and your social justice organization's work. This two-part training will center the experiences of people with disabilities, but will also cover issues of race, class, gender and citizenship, particularly as they intersect with disability experience. We will discuss where the disability movement is right now and why; how each of us can help end ableism; and how to ensure that our social justice work is inclusive of people with disabilities and a disability justice lens. We will practice and discuss concrete strategies you and your team can implement for accessible and inclusive organizing.

This training is designed for senior-level staff. We also recommend at least two people from your organization participate.