August 12th 2020
With generous support from the Ford Foundation, the Transforming Power Fund invites proposals for its Freedom Fund.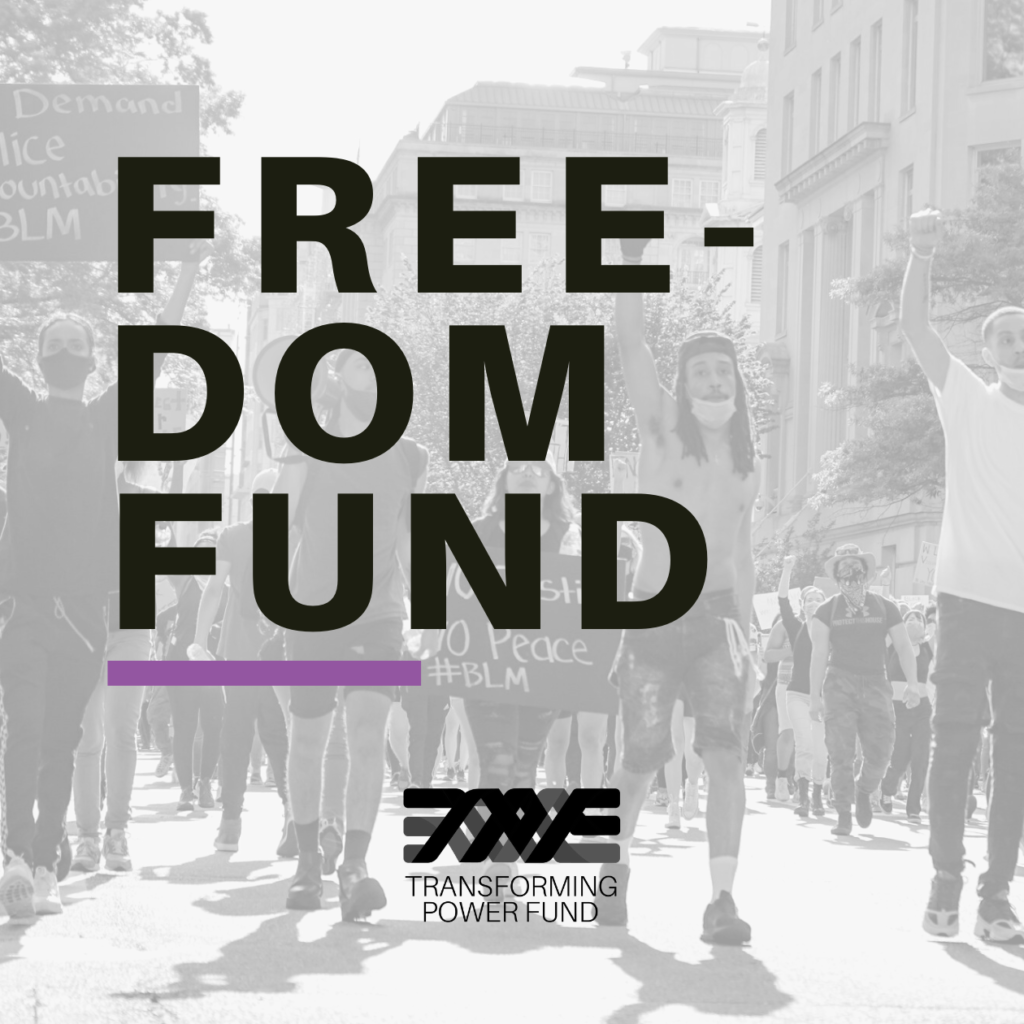 The Freedom Fund is in response to the outpouring of community-led action spurred by the murder of George Floyd and Breonna Taylor, and to the ongoing culture of violence and white supremacy in our society's systems and institutions. It supports emerging and ongoing grassroots efforts to preserve the wellbeing of majority Black Detroit through community-led care, safety, and wellness. It also invests in groups that are demanding transformative policy change, and holding law enforcement and local officials accountable through resistance and direct action organizing. The Freedom Fund will provide grants of $5,000 for projects that will be executed over a period of 1 year.
The Freedom Fund seeks to support efforts and organizations that:
– Make-up of the senior leadership of the organization is at least 75% Black
– Foster the wellbeing of and contribute to long-term, community-led care, safety, and wellness in majority Black communities in Detroit, Hamtramck, and Highland Park;
– Led by and accountable to the communities that grassroots efforts will be carried out in;
– Develop and strengthen their own leadership as they create and implement community organizing strategies that make people aware of their own power;
– Focus on winning concrete improvements in people's lives;
– Strive to alter relations of power between people, the government, and other institutions by building strong local organizations
– Have the organizational infrastructure to execute their project. In other words, your project has a clear timeline, clear goals, and the means to carry these goals out if provided funding (i.e. volunteers, staff, infrastructure, etc.);
– Support smaller organizations with budgets under $275,000.
learn more